Plants are one of the most important essentials for keeping up the mood and air refined. They remove toxins from the air, purify the air and help in uplifting positivity around.
For our houseplants to grow well , they should be planted well in the pots so that they stay in the best condition for long. And for that, nothing better than should be used. But why only ceramic planters? Well, here are a few reasons to do that.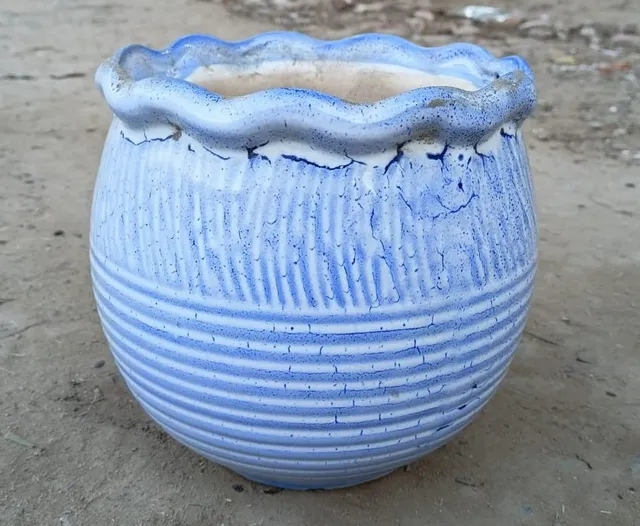 Offer Adequate Air & Dampness To Plants
You might have noticed many people using plastic plant pots for their indoor plants. While plastic pots are light weight and hsve their own benefits, they do not allow air to pass through. Ceramic pots provide air and dampness as per the need of the plant. Hence choosing them over any other pots and planters is truly worth it.
Handcrafted, Colourful and Beautiful
Ceramic Planters are handcrafted and come in beautiful colors and patterns. They are the best pots for your plants if you wish to add colors to your garden. The designs are intricate and will add beauty wherever they are added.
Drainage
Every plant needs water. And the planters that have great seepage help in getting rid of the extra water. Choosing ceramic pots over others ensures it has proper seepage openings at the base. This way one could guarantee great waste removal from the seepage.
Porosity
Talking about porosity, no pots have better porosity than ceramic pots.
Every plant needs water and air to grow. Hence you need to buy a pot that supports both of these elements and helps your plant grow. Ceramic growers permit a character wind stream into your plant. The air inside helps in advancing root developments and holding the dirt back from being sodden. Also the fact that ceramic pots have no eternal coating on them make them stand out. Because the coating can keep the air from getting saturated. This might leave the plant soil starved for oxygen. Choose the pots that come in a regular state.
Weight
Weight of the plant and the pot are also a thing to be considered. Ceramic Planters are lightweight. This ensures that no damage is caused to your house when multiple pots are kept in balconies or on terrace. Also because plants often need to be moved frequently, go for planters that are light and exceptionally significant.
Shields Plants
A plant has to go through many abrupt situations like temperature changes, climatic conditions etc. Therefore it is essential to have a pot that shields the plants from such abrupt temperature decreases and changes. Ceramic pots are thick. They offer exceptional strength and sturdiness. During summers, they protect the plants from excess force maintenance and traps all the moisture for hot days.
In case you are looking for some durable and attractive ceramic pots, no better place than this. Check out our collection of pots and choose the best pot for your plants.