Living plants make great gifts for every occasion because they are living gifts that keep on giving. Plants are a great way to show your loved ones that you care about their well-being and that you want them to have a healthy, natural environment in their home or office. Not only do plants improve the quality of the air we breathe, but they also help to reduce stress levels and promote relaxation.
There are many kinds of bulk plants for gifts to choose from, so you can find the perfect plant for any occasion. For example, if you want to show your appreciation to someone, you can give them a plant that symbolizes gratitude, such as a peace lily. If you want to show someone you care about their health, you can give them a plant that is known for its health benefits, such as an aloe vera plant. And if you want to show someone you are thinking of them, you can give them a plant that represents friendship, such as a bamboo plant.
No matter what the occasion, giving a plant as a gift is sure to please. So next time you are looking for a gift that is unique, thoughtful, and sure to be appreciated, consider giving a plant.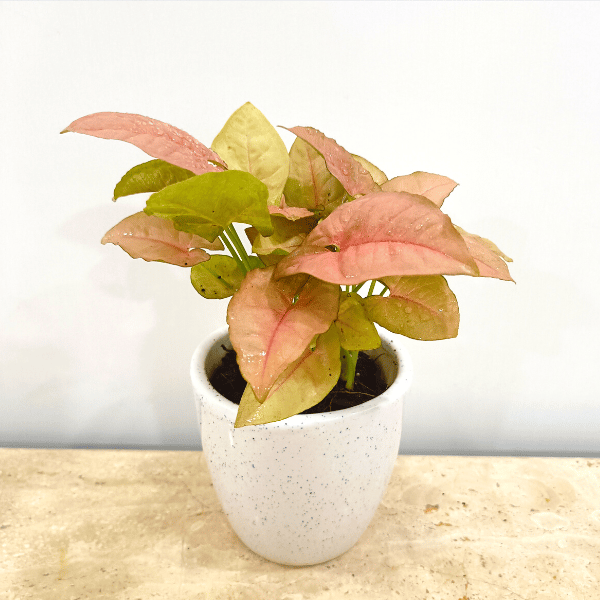 Syngonium Pink in Classy Ceramic Pot
This beautiful Syngonium Pink plant comes in a Classy Ceramic Pot. It's perfect for adding a touch of nature to any room. The Syngonium plant is easy to care for and is known for its ability to purify the air. This particular variety has pink leaves that are sure to add a pop of color to your home. The Classy Ceramic Pot is a great way to display your plant and is sure to impress your guests.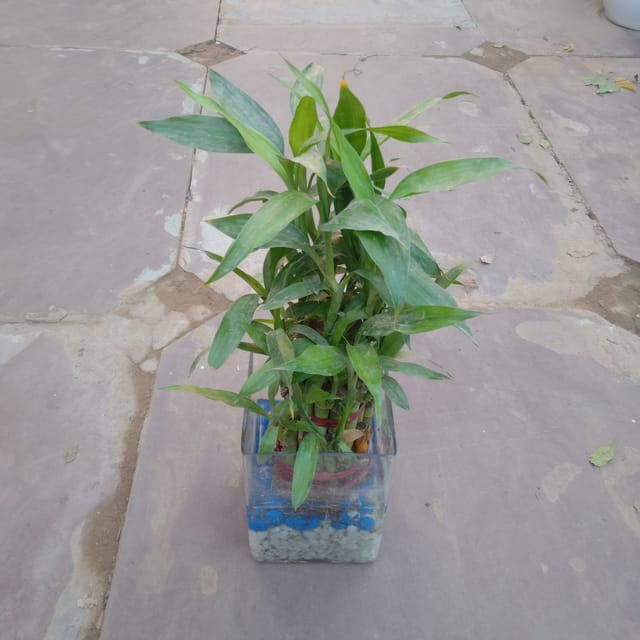 Lucky Bamboo in Glass Pot
Lucky bamboo is an easy-to-care-for houseplant that thrives in just about any indoor environment. It's also said to bring good luck and fortune, which is why it's often given as a gift. This particular lucky bamboo arrangement comes in a glass pot, making it a stylish and elegant addition to any home or office.
The bamboo stalks are carefully arranged in a spiral shape, adding visual interest and appeal. Lucky bamboo is not actually bamboo but a type of dracaena. It's a hardy plant that can tolerate low-light conditions and doesn't require a lot of watering. Just be sure to keep the potting mix moist but not soggy. If you're looking for an attractive and auspicious plant, then a lucky bamboo arrangement is a perfect choice.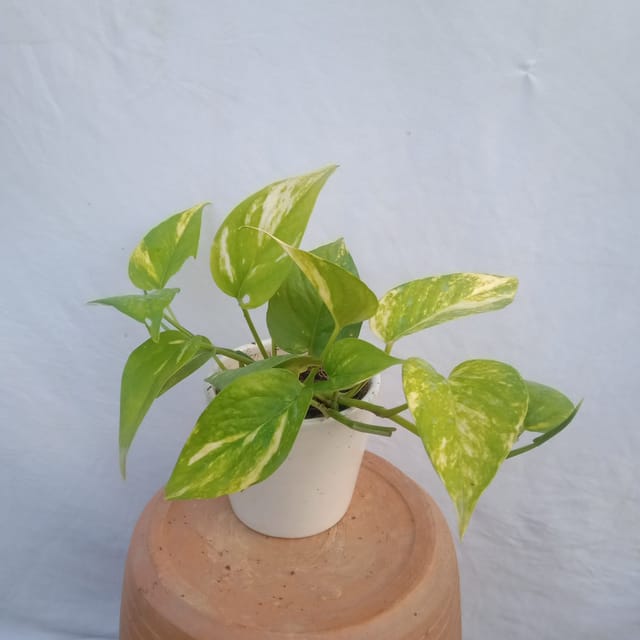 Money Plants in Classy Ceramic
If you're looking for a sophisticated way to add some greenery to your home, look no further than the Money Plant in Classy Ceramic. This sleek white planter is the perfect way to show off your green thumb, and the money plant inside is known for being easy to care for. The money plant is a type of succulent, so it doesn't need much water to thrive. In fact, overwatering is one of the biggest threats to this plant, so the self-watering system of the Classy Ceramic is ideal. Just add water to the reservoir once a week, and your plant will be happy.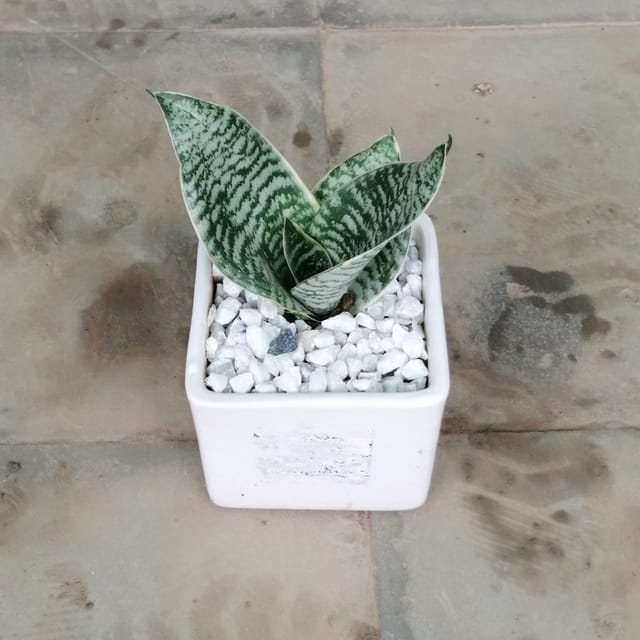 Snake green in classy ceramics
If you're looking for a stylish and unique way to liven up your home, then why not consider snake green plants in classy ceramics? This trend is taking the home décor world by storm, and it's easy to see why. Not only do snake green plants add a touch of luxury to any room, but they're also easy to care for and maintain. Plus, they're a great way to purify the air in your home and help you relax and unwind after a long day. If you're not sure where to start, then take a look at our collection of snake green plants in classy ceramics. We've got a wide range of styles and designs to choose from, so you're sure to find the perfect one for your home.

You can't go wrong with a living plant if you're looking for bulk gifts for Diwali that will bring joy to any recipient. Plants make great gifts for every occasion, whether it's a birthday, holiday, or just to show you care. Not only are they beautiful and unique, but they also purify the air and improve your health. So if you're looking for a gift that keeps on giving, then give the gift of a plant.